EMaC believes that teamwork is the strength of the Business Excellence. Thanks to our all partners for their great effort during our project execution.

 Panel Elektro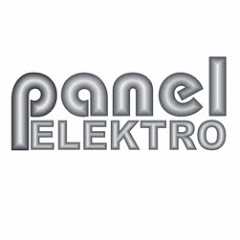 As EMaC we design our control panels (produced by RITTAL), server cabinets (produced by RITTAL) and mimic mosaic panels (produced by DOMO) in cooperation with Panel Elektro. Panel Elektro, which was established in Istanbul-Turkey in 1983, is the leading manufacturer of electric panels and kiosk stations in the Turkish electricity market and continues its production with a continuously developing and expanding product range.
The company adopts the principle of meeting quality and customer demands in accordance with the standards as the basic rule of raising the use of technology and production standard. At the end of this process, it has gained a rightful reputation in the market with its sectoral experience and it has been watched by many local producers.
Starting from its establishment, the company has focused on meeting its customers' electric panel needs and has increased its expertise by following the technology and diversified its customer profile on the international market. Panel Elektro has also reached the level of experience, know-how and quality that can meet the demands of the market by proving its presence in the international market.
TestOne
TestOne is a well-known electrical test equipment vendor and calibration laboratory for the energy measurement systems. EMaC and TestOne get in cooperation for the certification, test and calibration of the Energy Automation System equipments.
Mitsubishi
As EMaC, We use the Mitsubishi Video wall systems in our Control Center Design. Mitsubishi Electric's wide-format video wall systems for the control room, corporate and public display applications use DLP ™ technology, which delivers superb clear images with high viewing areas. In addition to its excellent brightness and image quality, these Video cube systems feature: high reliability and easy maintenance combined with an updated optical engine unit and a range of performance enhancing features to provide highly balanced images all over the video wall imaging area. They are durable against image retention, as well as long LED life that allows for 24/7 use.